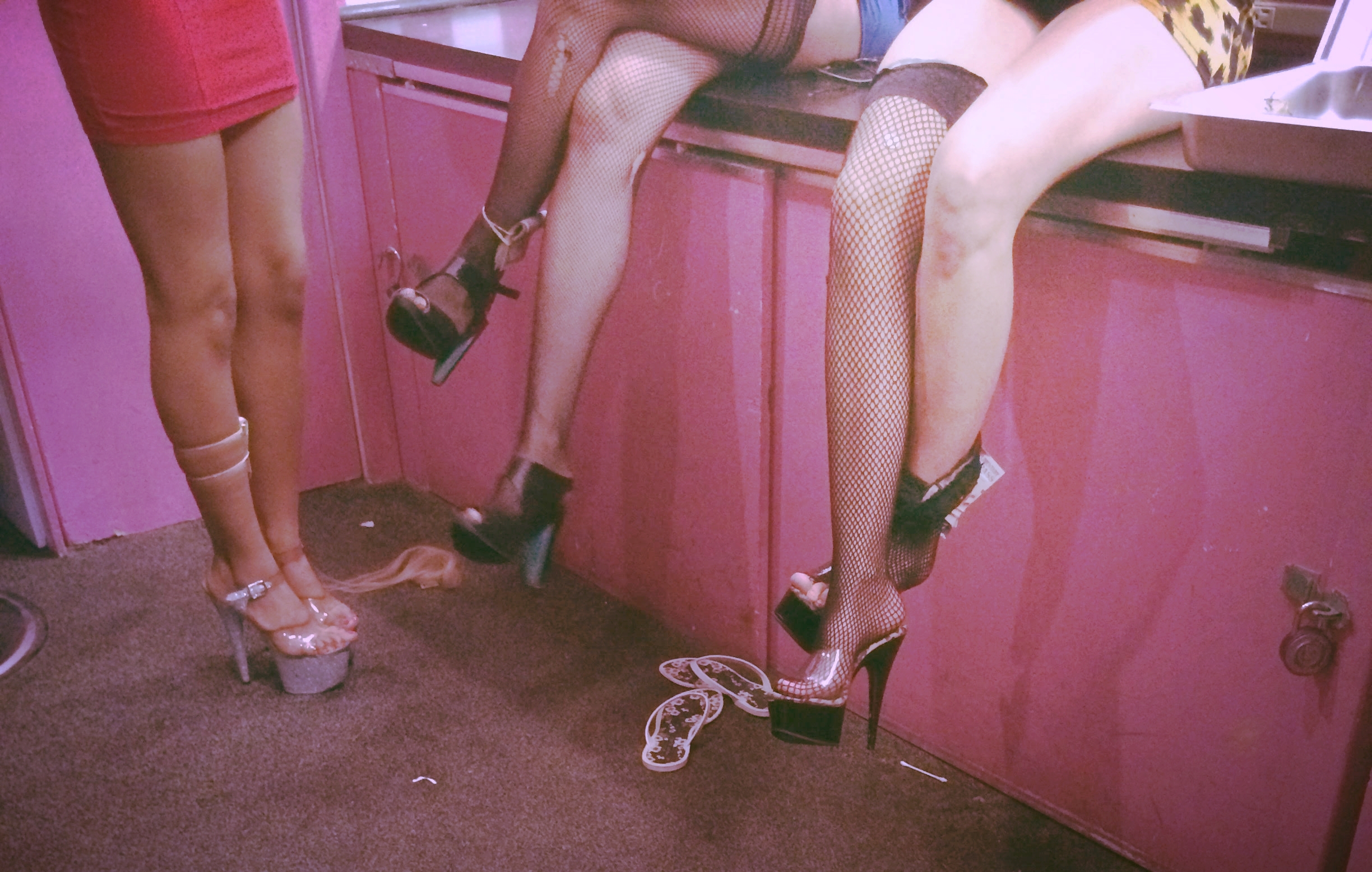 Filtering by Tag: Lap dance
Odds are your club has some sort of dress code enforced by the owner's personal preferences for stripper outfits. I worked at one club where the manager HATED clear heels. So, no clear heels. One place had a distinct 'no lace' policy, because, apparently, "lace makes men want to break the rules." I opined that if that was the case we would have abolished lace long ago and all the world's problems would be solved, but the manager was having none of it. I had to go shopping because everything in my repertoire was LACE (lace is dope).
Another club had a long dress or 'gown' policy while another was a whites only policy (We had to wear white. Every fucking night.)
Strip club policies rarely make sense but if you want to grind your way to financial solvency in a tax-free environment, you must surmount these completely fucking absurd obstacles. So before you follow these five tips, do some recon at your desired club and make sure you know what's kosher and what ain't.
1. Less is more. Men are visual and only say they want something 'left to the imagination' when when they get jealous and possessive with their own wives and girlfriends. Plus you're peeling this shit on and off a million times a night. Don't make it complicated.
2.'Classy' means nothing. If a guy has a choice between Courtney Love and Marilyn Monroe for a lap dance, HE IS CHOOSING COURTNEY. You're a stripper. Dry 'poo those locks, do away with the opera gloves and grind up on that dick like you live in a pimped-out airstream.
3. Glitter & Body Oil... DON'T DO IT. This affects your income and likablilty among colleagues. In the words of fellow stripper Felony,
'Everybody' includes the litany of married dudes coming in to see your fun bags. If you are wearing that Candyland jailbait shit (which I LOVE) it will get all over everyone and then wife's gonna put a personal tracking device on husband and there goes all your money. NO FUCKING GLITTER. Save glitter for Bronycon and your upcoming Babysitter's Club reunion. Same goes for BODY OIL. That shit gets on the pole and then one of us gets a concussion and we hate you forever. LET ME GET A CONCUSSION BY MYSELF and slather on that body oil in the morning, just like EVERYONE ELSE. Your whole fucking body doesn't have to be 'dewy.' Dab some of that that Touche Eclat on those magnificent cheekbones and call it a day, mmmk?
4. CREATIVITY DEFLATES THE AVERAGE BONER. I drew on really fierce eyebrows once. Another time I tried violet mascara. Another time I slapped on a gorgeous deep plum matte lipstick. It looked rad. All of the aforementioned looks elicited the following response:
"I like your makeup."
IF A MAN TELLS YOU HE LIKES YOUR MAKEUP HE IS NOT GETTING A DANCE FROM YOU. YOUR MAKEUP IS DETRACTING FROM YOUR FUCKABILITY. So is the hairstyle you put a lot of work into. Keep it simple and swishy.
5. Don't waste money on high-quiality lingerie / shoes / dresses.
they don't appreciate it
it will get destroyed
save that shit for yourself or perhaps a deserving boo
Buy the $20 dress that comes in a box. Just fucking do it.
It sounds depressing, you know, abandoning your individuality to look like a vanilla porn star. But you know what isn't depressing? FAT STACKS.